L-Glutamine CAS NO 56-85-9 for Pharma Grade(USP/EP)
Usage:
1: used in biochemical research, medicine, used for peptic ulcer disease, mental disorders, alcoholism, diseases such as epilepsy brain dysfunction, and to improve intelligence dysplasia of children.
2: nutritional supplements, seasoning flavouring agent. Medicine as a treatment for peptic ulcer, alcohol and improve brain function.
3: the goods into amino sugar in the body, as a precursor for synthesis of mucin, can promote ulcer healing, mainly used for peptic ulcer drugs. In addition, it can be used as a brain function to improve agent and used in the treatment of alcoholism.
4: biochemical research, bacteria culture.
L-glutamine, or just glutamine, is an amino acid. Amino acids are nutrients that help synthesize protein in the human body for nutrition. They can be found in protein-rich foods, including those from both plants and animals. Protein, in turn, is a necessary nutrient for good health.
L-glutamine is one of 20 different essential and nonessential amino acids that create proteins. Essential amino acids can only be acquired through food, while nonessential ones, like L-glutamine, are produced by the body. Under normal conditions, your body can produce enough L-glutamine to meet most of its needs.
Glutamine Powder is the most abundant amino acid found in human muscle and plasma. Over 60% of the free-floating amino acid pool in skeletal muscle cells is made up of L glutamine. It is also a primary nitrogen donor, meaning that it moves the nitrogen around in the body to where it is needed. Maintaining a positive nitrogen balance is absolutely necessary for muscle building.
Glutamine Powder was once considered a non-essential amino acid because the body can make its own from the amino acids glutamic acid, isoleucine and valine. Recently, however, is has become known as a conditionally essential amino acid because in times of physical stress, such as intense exercise and surgery, the body requires more of it to maintain its glutamine stores in blood and muscle. When glutamine stores are depleted, you may experience decreases in strength, stamina, and recovery.
Specifications
| | | | |
| --- | --- | --- | --- |
| L-Glutamine | AJI92 | USP40 | FCCVI |
| Description | White crystals or crystalline powder | --- | White crystalline or crystalline powder |
| Identification | Conform | Conform | --- |
| Assay | 99.0%~101.0% | 98.5%~101.5% | 98.5~101.5% |
| pH | 4.5~6.0 | --- | 4.5~6.0 |
| Transmittance | ≥98.0% | --- | ≥94.0% |
| Loss on drying | ≤0.30% | ≤0.3% | ≤0.30% |
| Residue on ignition | ≤0.10% | ≤0. 3% | ≤0.30% |
| Chloride | ≤0.020% | ≤0.05% | ≤0.050% |
| Heavy Metals | ≤10ppm | ≤15ppm | ≤15ppm |
| Iron | ≤10ppm | ≤30ppm | ≤30ppm |
| Sulfate | ≤0.020% | ≤0.03% | ≤0.030% |
| Bulk density | --- | --- | ≥0.85g/ml |
| Arsenic | ≤1ppm | --- | --- |
| Ammonium | ≤0.10% | --- | --- |
| Other amino acids | Conforms | Conforms | --- |
| Pyrogen | Conforms | --- | --- |
| Total plate count | --- | --- | ≤1000cfu/g |
| E.coli | --- | --- | Negative in 10g |
| Specific Rotation | +34.2°~ +36.2° | +6.3°~+7.3° | +6.3º~ +7.3º |
| Staphylococcus aureus | --- | --- | Negative in 10g |
| Salmonell | --- | --- | Negative in 10g |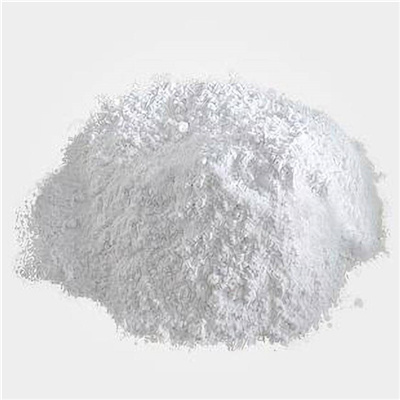 ---
---